Enrollment at Duck's Nest
We welcome your interest in our schools. Each campus maintains its own contact list and we encourage interested families to set up a contact list account for each campus they are interested in.
Select a campus to join our contact list
For other enrollment inquiries, contact us at berkeleyenrollment@ducksnest.org
Enrollment for our 41st St campus is currently at capacity for the 2023-2024 school year. For other enrollment inquiries, contact us at 41stenrollment@ducksnest.org
We are currently touring for a limited amount of three-year-old spots. Please reach out at: telegraphenrollment@ducksnest.org
For other enrollment inquiries, contact us at telegraphenrollment@ducksnest.org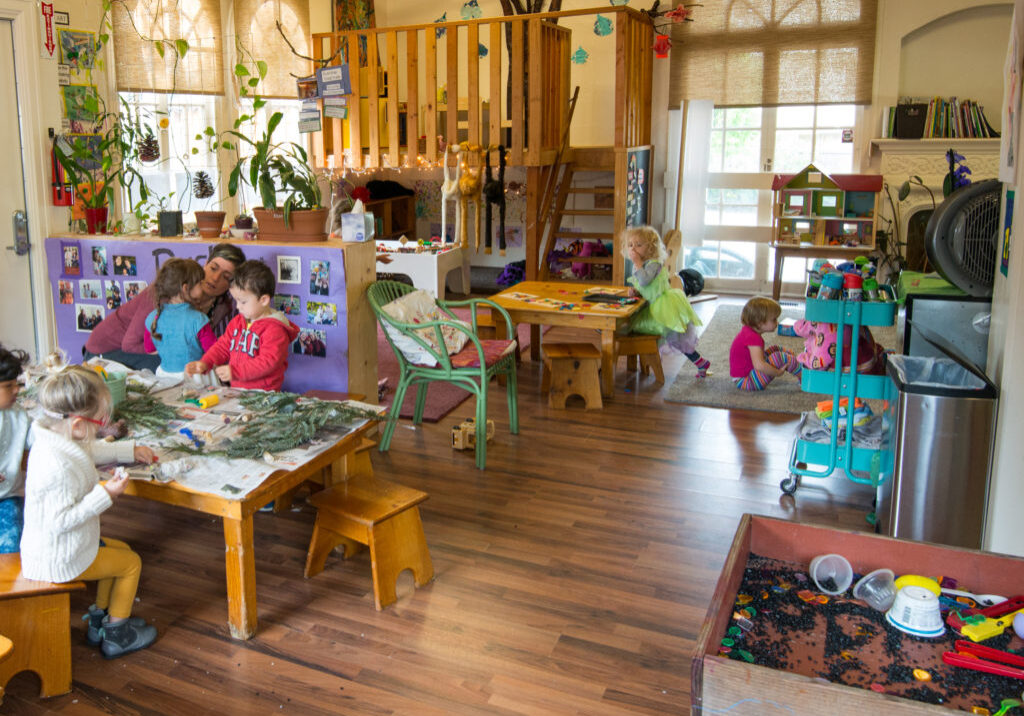 On the day of your visit, a Director will meet with parents/guardians and will conduct a tour of the school and answer questions. At the close of the tour, parents will be invited to submit an application for their child. Enrollment decisions are based on numerous factors such as age, gender, and diversity of child and family. Once enrollment is offered, the down payment and registration fee are due. Please note, applicants who apply at multiple campuses will only receive an offer from one site.
Duck's Nest Campuses feature a 12 month program beginning in mid-August and ending in July. There are schedule options for children ages two through five. Tuition is charged on an annual basis and paid in 13 installments, regardless of dates of school closures/holidays, beginning with the down payment at the time of enrollment. The remaining 12 payments are due monthly starting the first of August. There is a one time Registration Fee and an annual Art & Supply Fee. 
Duck's Nest offers a financial assistance program, and also accepts students with subsidies. We are committed to supporting families' access to quality early childhood programming. 
HOW DO I APPLY?
Once you have been offered enrollment you may apply. You must submit a Parents' Financial Statement (PFS) and copy of current and past year tax returns to School and Student Services (SSS) within one month of acceptance. The deadline for financial aid applications is February 28th, although families admitted after this are still eligible if funds are available. Duck's Nest's SSS code is #9171. There is a $50 fee, which can be waived for families demonstrating need.
Start a Financial Assistance Application Online
Online applications are usually processed by SSS within 72 hours. If applying by mail, the time is extended to approximately 3-4 weeks. Duck's Nest makes final financial assistance decisions within 2 weeks of the submission deadline. Applications are required to be submitted to SSS each year of enrollment.